BHAGAT PURAN SINGH SCHOOL FOR THE DEAF, MANAWALA.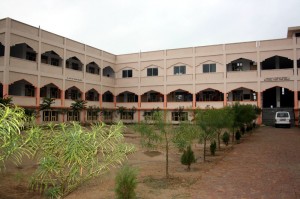 This state of the Art school is one of the unique institutions in the Region. Apart from Pingalwara it has large number of students from all over Punjab and provides free education and free hostel facilityThe school has a well-planned spacious building. The facilities include multimedia computer lab and art & craft room, LCD panels for multimedia lessons and vocational centres. Present strength is 102 students with about 30 students already registered for next year's admission.
The school provides education through the language of the deaf which is Sign Language. The school also have video conferencing facilities and regularly interacts with the similarly placed schools abroad. The school is provided with all the technical help by Hope of Hope, USA and has been its regularly beneficiary since 2007. Students are also provided vocational training to made them stand on their feet once they finish school education. Suitable students after completing the school are retained to be further trained as teachers of the deaf.
The school has also developed Sign Language dictionary in Punjabi to help the students learn Punjabi in an easier and scientific way. This dictionary is made available to all the schools free of charge. Aim of the school is to make the deaf children independent and positively contributing members of the society.
For Deaf & Dumb Students following types of Classrooms are available: –
Nursery Classroom
Primary & Secondary Classroom
Group Audiometery Room
Computer Room
Play room
Large Play Ground is available in the campus for physical activity of the school.
The Students at Deaf & Dumb School basically belong to age group of 5-15 yrs.. They are classified according to their IQ. We have (31) wide variety of students being: – Mild, Moderate, Severe, Profound, and Borderline Deaf & Dumbness.
PROGRAMME/ ACTIVITIES UNDERTAKEN: –
Our Organization is undertaking different kinds of activities for the benefit and upliftment of the hearing impaired.
COMPUTER AND AUDIOMETARY: –
To provide visual feedback to the students so that they can excel in their work. The students are being provided computer and Audiometery Aids. Apart from this, Computer Education helps them to walk into modern era.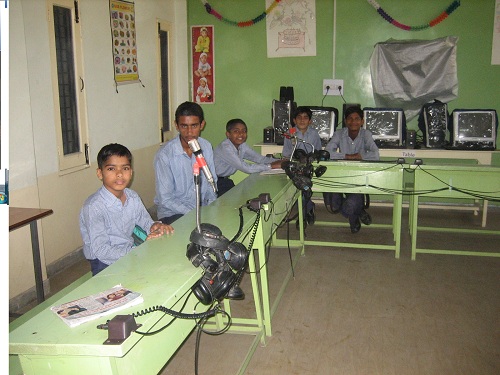 To provide relaxation to mind and enjoyment.
To instill confidence and co-operation spirit for healthy competition
To carve out their hidden talent.
To secure their future to help them to earn their livelihood activities like: –
Candle Making
Artificial Flower
Envelops
Paper Bags etc.
To build spirit of healthy competition and to provide good physical and mental health, Deaf & Dumb Students play following indoor/outdoor games: –
Running
Kho-Kho
Skipping
Carrom
Football etc.
EDUCATION: –

Sign Language
Personnel Skill Development
Academic Skill Development
Provide Speech Therapy
Psychotherapy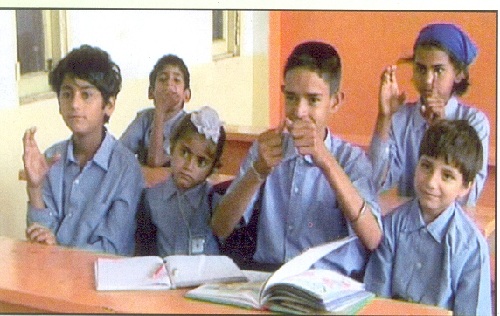 EDUCATIONAL AIDS: –

Hearing Aids (31 sets Donated by Ali Yavar Jung, National
Institute for the Hearing Handicapped, Bandra (West Mumbai))
Computers (4 sets Donated by Home Of Hope California, U.S.A)
Audiometery     (6 sets )
LCD T.V. (1 set Donated by Home Of Hope California, S.A.)
Projector Equipment (1 set Donated by Home Of Hope California, U.S.A)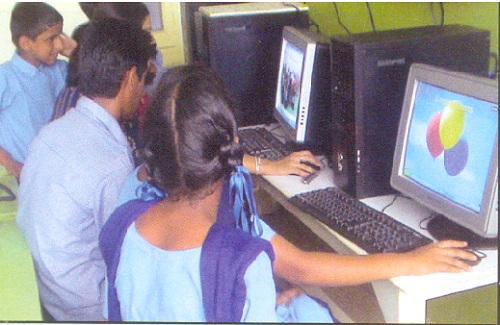 FACILITIES: –

Medical & Dental Check up
Free Hostel for non-Pingalwara Students
Free Clothing & Food
Free Books & Stationary
Free Education
Free Bus Service for Day boarders from Residents to School & vice versa

FUTURE PLANS: –

To develop sense of self determination
To use acquired knowledge to build up relevant facts
To develop analytical mind to evaluate various problems.
EXPECTATIONS FROM SOCIAL / VOLUNTARY ORGANIZATION: –
Holding of free camps in Pingalwara Campus at Manawala (Distt. Amritsar)
Distribution of free Hearing Aids
Providing latest equipments to the school like Independent Audiometery, BERA.
Training of Staff members in reputed centers for Deaf & Dumb in India.
Providing staff members holding degrees Graduate as well as Post-Graduate in concerned specialty.

CONCLUSION: –
Since, our Organization is non profitable Charitable Trust, we are determined to excel and work diligently. The main aim and objective of the organization is to use all the modern facilities of the world so that Pingalwara can technically improve and help the poor and disabled residents.