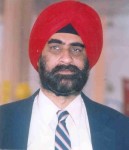 Vice President Dr. Jagdeepak Singh S/o eminent doctor Dr. Harcharan Singh (founder director principal of Shri Guru Ram Das Hospital), is professor E.N.T at Govt. Medical College Amritsar and believes in strong medical ethics. He has been associated with this great institution since last twenty years which has been growing in all fields of services to sick humanity What impresses him most is the great team work of Pingalwara Society under the dynamic leadership of Mukh-Sewadar Dr.Inderjit Kaur. What gives him  immense pleasure and delight is that he was a part of  the team (Lead by J.M Hans a Cochlear implant surgeon) who carried out three cochlear implants (two in 2010 and one 2012) in Pingalwara. It was a dream project of worthy president of Pingalwara. Cochlear Implant Surgery in Pingalwara operation theatre was carried out free of cost which is unbelievable but true. His wife Inderjit Kaur, an eye Surgeon is also a free consultant doctor to Pingalwara.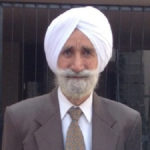 Hony. Secretary Ar. Mukhtar Singh Goraya S/o S. Sucha Singh  was born on 15th March, 1936. He is highly Amritsar. He is retired Divisional Planner and is presently working as honorary Architect, town planner as well as hony. Secretary in All India Pingalwara Charitable Society (Regd.), Amritsar.  He has been a member of various professional institutions. He is a man of dedication and devotion. From 1994 till date he handled work such as Five additional wards in the Ram Talai Ward , Amritsar; First floor in the Goindwal Branch, Sangrur Branch (the entire complex); Jalandhar Branch (the entire complex);   Chandigarh Branch (the entire complex); Mananwala Complex (the entire complex); Bhagat Puran Singh Adarsh School, Buttar Kalan, (near Qadian) (the entire complex); Farm House in Bhagat Puran Singh Farm, Dheerekot; Memorial Bhagat Puran Singh in his native vill. Rajewal, Distt. Ludhiana.
During the period from 1994 till date building construction work  worth Rs. scores of crores has been completed.
His Experience as an honorary worker of Pingalwara:
Working in this unique institution is a wonderful experience, which makes you realize that
i) Service of the suffering have-nots is service to the God.
ii) It gives mental satisfaction, physical strength and inner happiness.
iii) It makes you  think deeply that you owe a moral and material debt to your less fortunate brethren and sisters.
iv) Multi-functioning of this institution and encounter with a vast spectrum of visitors and donors enhances your general knowledge and awareness and makes you more focused towards the noble cause of selfless service to the humanity.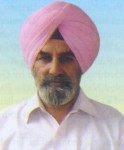 MEMBER S. Rajbir Singh a phsiycal education teacher and an environmentalist, was born on 4th November 1951 at Amritsar in the house of Captain Jarnail Singh and Bibi Sarabjit Kaur. He had his school education at famous Sant Singh Sukha Singh School Amritsar and then completed his education with CPed and DPed Degrees. He remained a Physical education teacher from 1976 to 2009. He proved himself a distinguished teacher in this regard. However, when he came into contact with All India Pingalwara Charitable Society (Regd.) after he was highly influenced by humanitarian activities of Bhagat Puran Singh, he dedicated his life in the service of humanity. He is honorary executive member of Pingalwara Society for last about 15 years. Since his retirement as a teacher from government service he has been deeply involved in various activities of Pingalwara. His past experience as Physical training teacher is helpful in streamlining various sports activities of Pingalwara schools. His main passion is environment and he spends endless hours in Pingalwara Bhagat Puran Singh Nursery and Bhagat Puran Singh Natural Farm and Research centre Dheerekot (near Jandiala Guru). He has also been selected among 100 best organic/Natural Farm experts in India by Indian Council of Agriculture Research, Ministry of Agriculture Government of India. Making people aware about the environmental pollution and hazards of chemical farming is his main motto. For that he participates in seminars arranged in schools, colleges, different clubs and by different NGO's. He is often invited on TV channels for talks and discussion. Under his supervision about one lakh saplings are grown in Nursery which are distributed to various organization free of cost. The campaign of plantation of saplings is going on unabated for the last about ten years and about 960 schools have been covered under this programme so far. Dheerekot Farm is acting as beacon light for the farmers and agricultural societies who visit this farm from India and abroad. His email is pingalwara57@gmail.com.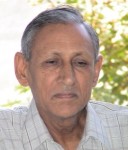 Member Sh. Parkash Chand Jain S/o Sh. Rajinder Singh Jain, an honest, affectionate and compassionate person. Sh. Parkash Chand well educated and having qualified S.A.S exam of Haryana Govt. before retirement has worked in prestigious government departments and has been a member of various social welfare societies. To mention a few of them are member, general secretary, executive member and later  president of Chandigarh social welfare association (Regd.) Sector 38 Chandigarh. He was nominated as member of All India Pingalwara Charitable Society (Regd.) Amritsar in 1997. He is looking after the financial management of Pingalwara. In addition, Chandigarh Branch of Pingalwara is under his active supervision.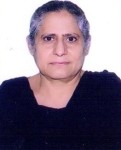 Member Preetinderjeet Kaur D/o Dr.Harbans Singh born at Kotputli in Dist t. Jaipur. She did B.Sc from Lal Bahadur Shashtri College, Kotputli and L.L.B. from University of Rajasthan, Jaipur. Thereafter she joined as Assistant Public Prosecutor and retired as District Attorney in 30th April 2012.
According to her, "I met Bhagat Puran Singh after the death of my father. Bhagat Puran Singh adopted our family and gave guidance as father and performed all the ceremonies of father in my marriage on 4th Nov 1979.  As a mark of our special relationship he asked me to bear the expenditure of his personal clothes. Bhagat Puran Singh gave so much of his valuable time to me and my children. I have seen my son grow up in his lap. He also gave us the opportunity of looking after Piara Singh (first spastic child of Pingalwara) at our residence in Sangrur. I along with my sister Dr. Inderjit Kaur, President Pingalwara Society were at P.G.I Chandigarh at the time of his death. Once Bhagat Puran Singh gave me four Books written by Samuel Smile to read. These were titled Thrift, Duty, Character and self help.  These books were very helpful in building my character".
She is a Member of Red Cross Society, Sangrur where she helps the needy people. She is also a Member and legal Advisor of All India Pingalwara Charitable Society (Regd.), Amritsar. Along with  this she also looks after the children and other residents of Sangrur Branch of Pingalwara.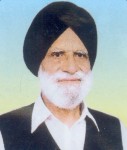 Member Tarlochan Singh Cheema S/o S. Tehal Singh, is senior most executive member of All India Pingalwara Charitable Society (Regd.), Amritsar. He was born on 4th November, 1923. He retired from P.E.S. He is also the member of other prestigious educational societies such as; life and executive member of Akal College Council, Gur Sagar, Mastuana, Distt. Sangrur; Patron of Government Pensioners Welfare Association, Sangrur.
His experience and views as an honorary sewadar of Pingalwara:- Pingalwara is a model of service to humanity, which came into being due to endless and patient efforts, self-confidence, courage, humility, determination, faith in God and dedication to the service of humanity of its energetic and industrious founder, Bhagat Puran Singh. He remained engaged for the realization of his dreams about the welfare of the humanity. After him, his successor, Dr. Inderjit Kaur is following in his foot-steps and is implementing the philosophy of 'Service to the suffering humanity is service to God'. In addition, Pingalwara has become a centre of public welfare under the able leadership of Dr. Inderjit Kaur, such as, free education, free medical aid, plantation of trees for improving the environment, conservation of water, natural farming, etc.
All the above activities impressed him so much that he had an urge to serve the destitute in honorary capacity. He considers himself fortunate that he got an opportunity in 1997 to start work in the Sangrur Branch as its first Hony. Administrator, which work he is still continuing with full vigour. Firstly, his work was administration-oriented, but, now, after fourteen years of association with Pingalwara, he is convinced that service is much more rewarding than mere administration.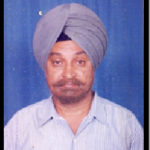 Member Ramnik Singh S/o S. Joginder Singh who has been one of the senior most executive member of All India Pingalwara Charitable Society (Regd.), Amritsar. He was born on 08.04.1950. He retired as a Commerce Lecturer from  Government Service on 30th April 2009. He  is professionally very well qualified having academic qualification as B.Sc., B.Ed, MA(Punjab) & M.Com. He has been in constant touch with pingalwara activities at Patiala alongwith his father for the last 20 years. He is a sincere, dedicated and sober personality and has been nominated as Member of the Pingalwara society on 2016. Apart from looking after the activities of Pingalwara at Patiala he has also been entrusted with the responsibilities to supervise Palsora Branch Chandigarh.